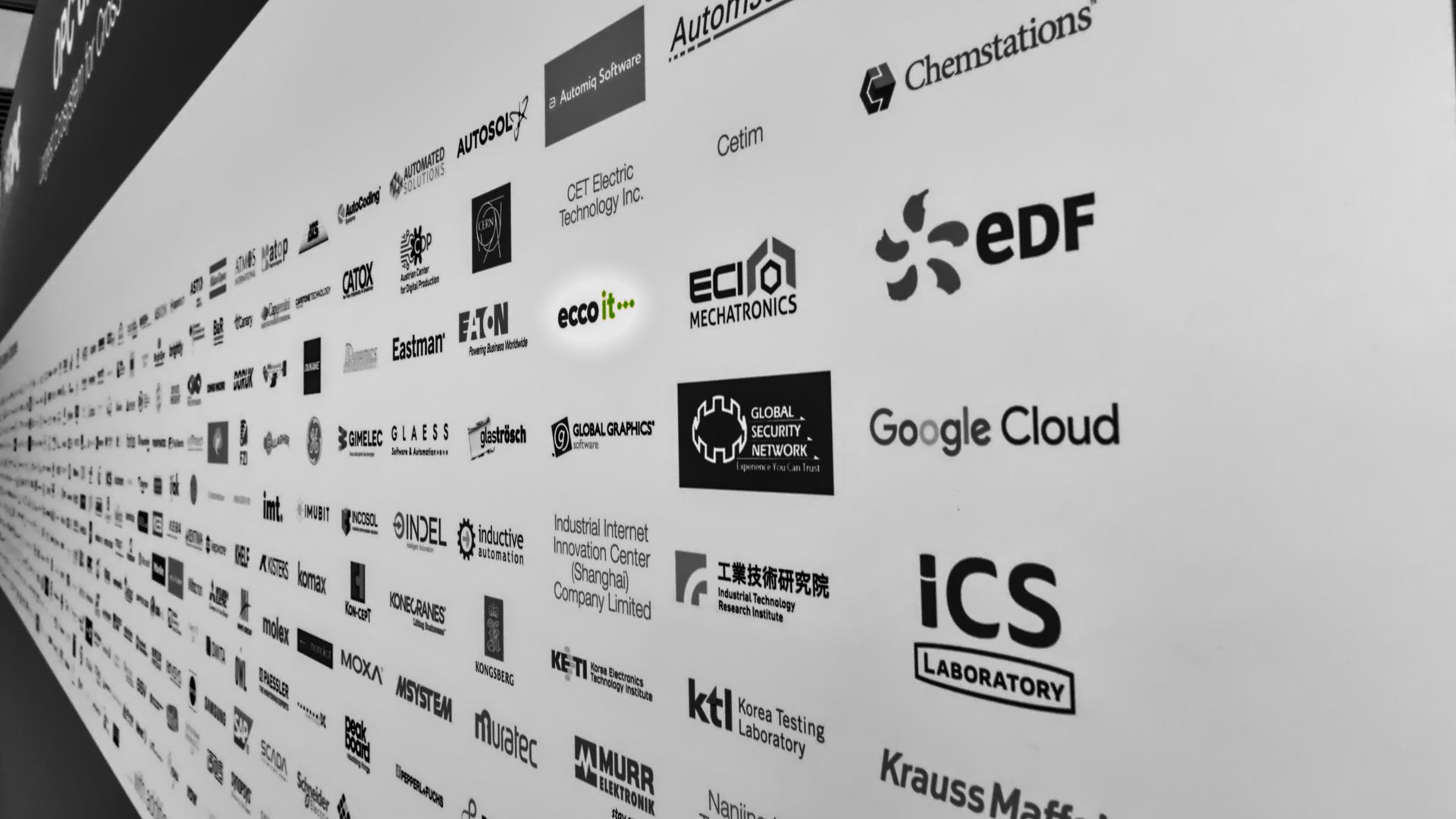 Hannover messe 23; Suddenly exposed to ourselves
This April six of our engineers visited the Hannover exhibition, where this year's theme was "Solutions for Connectivity and Climate Neutrality". The trip led to new insights into the latest developments in automation solutions and future opportunities, but it was particularly nice to come face to face with ourselves. At their stand, the OPC Foundation had put up a wall to present all of their 926 members. We have been a member since 2013 and are now one of 12 in Norway.
Our hope is that more companies will come around to perceive the benefit of a shared language for industrial communication. It is absolutely not sustainable that machines and processes should be allowed to continue speaking a proprietary language that no one else can understand.