REMOTE CONTROL OF OPERATIONS FOR THE OIL AND GAS INDUSTRY​
REMOTE CONTROL REDUCE OPERATION COST AND CO2 INTENSITY
ROBOTIZATION INCREASE QUALITY OF PERFORMANCE AND REDUCE RISK
Industrial automation is our business, and our mission is to contribute to increased efficiency and reduced use of resources through reduced presence, increased integration and decision making based on facts. We develop control systems for remote control and monitoring of different processes and machinery in an industry to replace or reduce human presence. To the outmost, we transform the equipment (also existing) into a robot. All our software are developed on basis of standardized and open technologies.
At the end of the day it's all about resources consumed!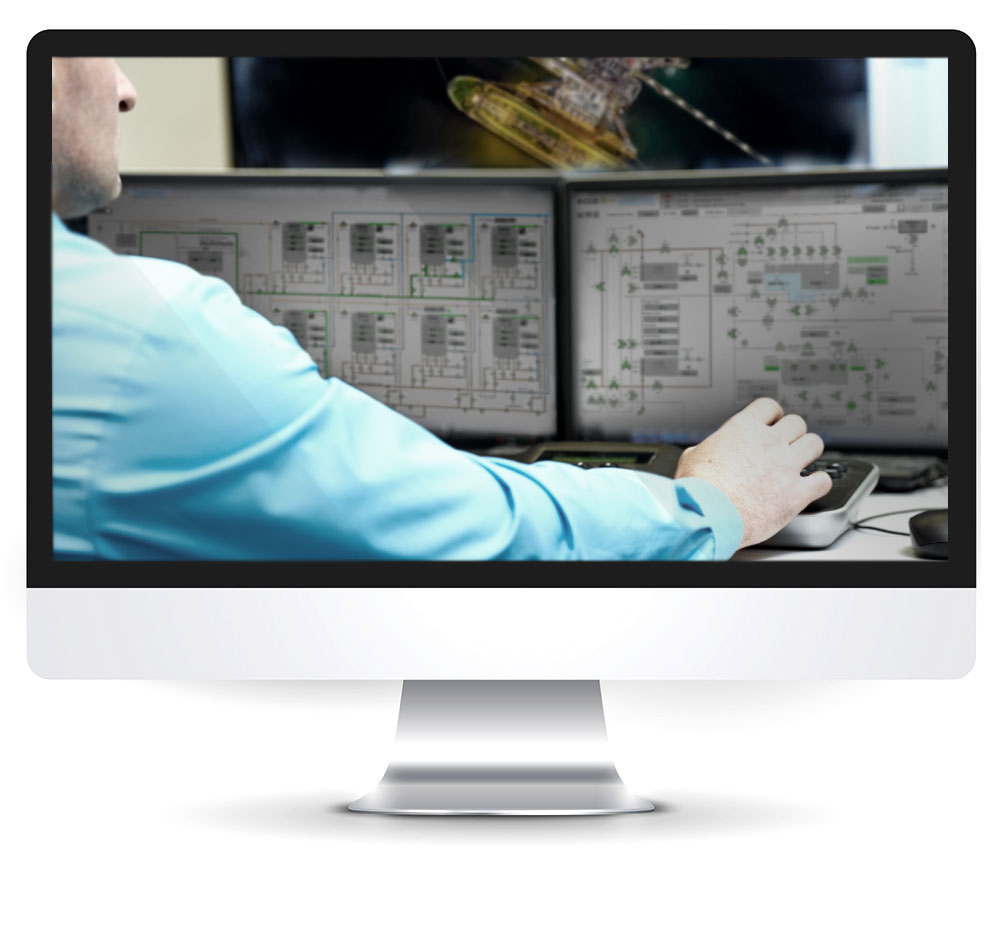 23 FEB 2021: 10TH ANNIVERSARY
Today we celebrate our 10th anniversary!
FEB Order received for upgrade of control system
originally installed on a fixed installation in 1997.
FEB 2021 Order received on setup
of a remote control system for a major pipeline
cleaning system in Israel.
JAN 2021 2021 began with startup of installation of a new remote control system on a drillship that will be in operation in GOM. The control system is prepared for operation from shore.
"We believe Ecco it share Aker BP`s vision and ambitions, for example in the use of open models and the OPC UA communication standard. We are excited to have them join the team as we progress our digitalization agenda"

"We started our journey with Ecco it many years ago with the goal to build the most sophisticated control system in our industry. Using high-end components from Beckhoff and flexible machine-to-machine communication by OPC UA we have achieved our goal. With the support of Ecco it we can constantly improve, adapt and ensure that we are one step ahead our competitions."

During the corona epidemic, Ecco it completed commission of the control system for our Desander unit installed in the South China Sea, from the office in Norway via mobile network and by use of a regular cell phone and a special configured PC. This positive experience has also made us aware of the possibilities of utilizing remote access for any upcoming updates and troubleshooting.